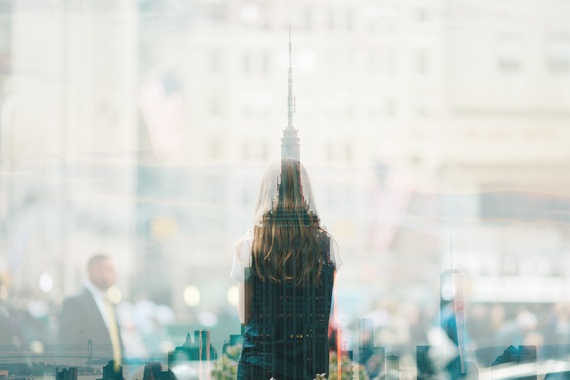 This time of year there is a lot to communicate about and lots of places where we can communicate. Many of us are attending parties at work and events with friends and relatives. We are also out planning all that is involved in the production of our holidays.
In the encounters above we share and talk about our work, our family and the successes or defeats we have experienced in those areas. Sometimes the sharing can make us feel and sound like robots because we may have developed a habit of reporting it without much connection to what we're saying.
I call this communication fatigue.
At the core of the fatigue we suffer is lost momentum. When you turn this loss around, you can go from stressed-out to refreshed and from depleted to energized.
Think about applying one or all of these three simple steps to feel more relaxed when you communicate.
1. Take a break from your own life and your own list: Engage and Listen.
While you are in the company of others - at the market, at a party or in the halls of the office - ask someone how they are doing. If they answer you with information about their work or family members, ask them about THEM. Ask them what they would like to see happen that hasn't yet or what they are thrilled about. This will get you out of your head and may bring joy to someone who desperately wanted to be heard. This break from what was in your head may re-connect you to your old list with renewed vigor.
2. Quiet the mind and reduce the distracting thoughts: Meditate.
More and more people are beginning to understand the value of this practice. I started a daily meditation routine over two years ago. It makes me so happy I literally feel like the ten to twenty minutes I devote to it is akin to launching the day with a vacation mindset. I didn't feel like this at first. I felt like I was doing it badly and I was so focused on doing it well that I didn't do it well. As I stuck with it, I made it my own. As a result I have increased the space between my thoughts. The devotion to this practice has improved the speed with which I say only what I need to say. Most importantly, I am empowered to listen more often than not in every space I enter.
3. Speak in supportive tongue: Communicate the little things.
Use your words to tell people what you think they did well. Tell them what you noticed about something they contributed to and that improved as a result. Do this with the smallest things and with something that may seem very insignificant. The planner within each of us usually enters spaces ready to point out what still needs to be done or to ask if someone we were counting on has completed a task. This desire to drive or fix can cause fatigue in us and in those around us. When we offer words of praise and acknowledgement for something that has already been accomplished we generate gratitude and imbue energy into the space.
Enjoy this season and all you have to celebrate and move yourself in the direction you seek with a little less effort than before.
Jeanne M. Stafford is a professional speaker, communications trainer and is writing a book on Asperger's, Improv and Communicating with Power. She trains her audiences and clients to communicate powerfully using improv techniques. Sign up for her FREE 30 Days of YES and find out how using YES words can empower you to possibility. Follow Jeanne on twitter @jeannestafford and visit her website http://jeannemstafford.com
-- This feed and its contents are the property of The Huffington Post, and use is subject to our terms. It may be used for personal consumption, but may not be distributed on a website.