As a graduate student and adjunct instructor, I used to focus so much on educating my stressed college students about self-care that I often disregarded my own. And as a freelancer working on deadlines on top of my teaching responsibilities, I was quickly getting burnt out and overwhelmed. I eventually realized that I needed to start taking some time to care for myself, or else I wouldn't have the energy to care for anyone else.
As we all know, self-care isn't a onetime deal. We need to make it a habit -- and just like forming any other habit, it takes time. Here are my favorite self-care tips and how to incorporate them into your daily routine.
Tip 1. Celebrate the Positive
Don't underestimate the power of positive thinking. Reflecting on happy moments and recalling encouraging thoughts has helped me manage even the most stressful days.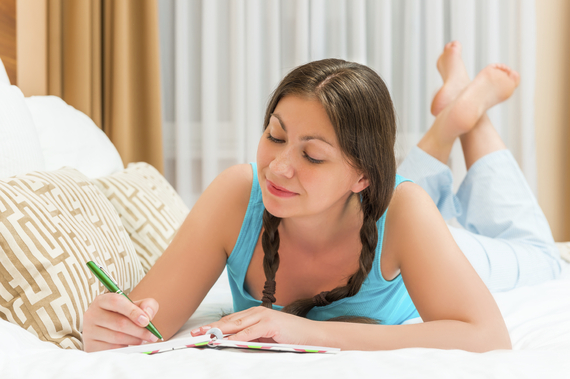 Here's what you can do:
Post kudos from your others near your desk.
Subscribe to a motivational blog -- or contribute to one as a guest blogger.
Download an app like Daily Quote of the Day and have a meaningful message sent to your phone every morning or throughout the day.
Create a Pinterest board of your favorite quotes, or jot them down in a notebook.
Before you go to bed, reflect on something positive that happened during the day. Write it down in a journal or record it on your phone.
Tip 2. Get Moving
Physical activity is one of the best DIY pick-me-ups I've found. It not only increases endorphins (your brain's feel-good neurotransmitters) -- it can also fend off stress, decrease anxiety, and improve concentration. And you don't have to run a marathon to enjoy the benefits of movement. Even moderate exercise can reward you with good vibes.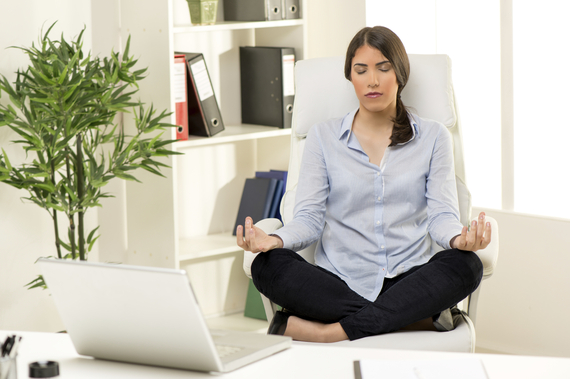 Here's what you can do:
Schedule a few five-minute breaks throughout your day -- get outside and enjoy a walk and fresh air. When you can't get away from the office, stretch at your desk.
Download the Official 7-Minute Workout app to find short exercise routines, then use a fitness tracker to set goals and monitor your progress.
Try meditation. It's one of the world's oldest self-care practices, and meditation apps make it possible to enjoy a calming session whenever and wherever the mood strikes. (One of my personal favorites is Oprah & Deepak Chopra's 21-Day Meditation Experience.)
Tip 3. Cultivate a Support Network
Sharing any concerns or worries I have with others is an important part of my self-care philosophy. It helps me gain fresh perspectives and insights and offers me the opportunity to help others, which is very rewarding.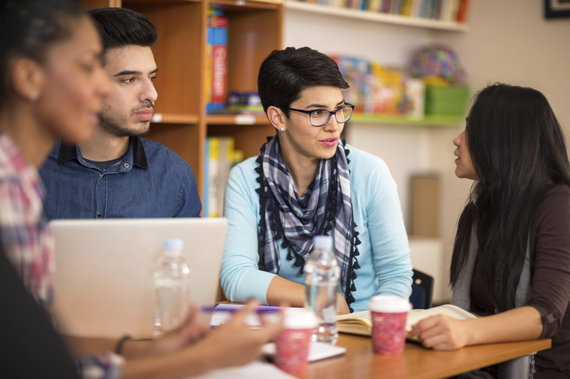 Here's what you can do:
Find a group of people who share similar concerns, whether it's through a formal online support network or a casual setting like a Meetup.
For career help, look for a mentor. Mentors can guide you through a number of challenges, whether you've just joined the workforce or you're well established in your field.
Reach out to a few friends or family members for support and make a pact to touch base at least once per week. Habits like this can help you develop a strong, long-lasting support system.
For more help, talk to a therapist. If you don't have the time to visit one in person, schedule a virtual session through a site like Doctor on Demand or Talkspace.
Tip 4. Take Charge of Your Time
Between teaching and freelancing, I got into a rut of all work and no play. With virtually no "me time," my productivity and motivation took a beating. So I downloaded a few stellar apps to help me develop a positive work-life balance and then vowed to work less and enjoy more free time. My days are still demanding, but they're much more balanced and rewarding.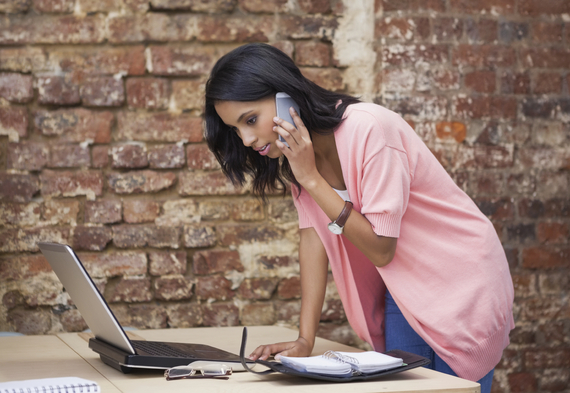 Here's what you can do:
Find out how you use your time and cut back on your obligations from there. A time-tracking tool like Toggl can be a lifesaver -- and the basic version is free.
Brainstorm ways to use your time more efficiently. For instance, are you able to work from home once in a while to avoid commuting? Can you order your groceries on the Web instead of waiting in line at the store?
Once you have a few free hours carved out of your week, schedule time every day to relax and revive. Even 30 minutes of decompression time can be invigorating. Picking up a new hobby, enrolling in a class, or volunteering can also be rewarding.
When it comes to self care, one size does not fit all. Try different techniques until you find those that work for you best. Once you have a toolbox of self-care strategies to draw from, navigating life's stressors will be less challenging.
Have you put self care on the back burner only to realize your well-being must be a priority? If so, we'd love to hear your experience and learn what self-care practices you find most helpful.
-- This feed and its contents are the property of The Huffington Post, and use is subject to our terms. It may be used for personal consumption, but may not be distributed on a website.