Getting a great deal is something that everyone wants. Why pay full price when you can get a sweet deal from a seller. Everyone needs to save some money on purchases every now and again. Getting the best deal seems to be hard-wired inside of us. However, sometimes a good deal on the product you really need is hard to come by. If you don't attempt to get a lower price, you could end up paying much more than you had originally planned. Here are some tips to help you get the best deals on the items you need the most.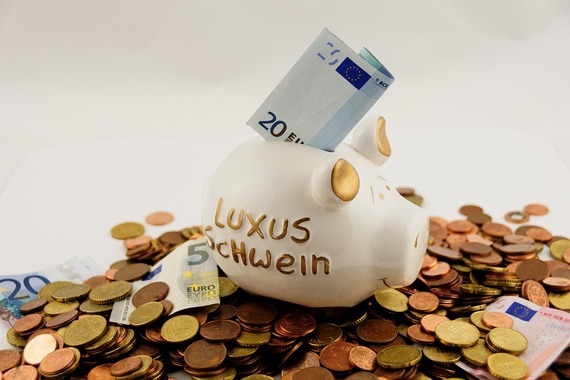 Black Friday Sales: There are sales and then there are Black Friday Sales. Originating in the United States, Black Friday Sales promise huge savings on a vast array of items. The word "black" refers to the store's emergence from the "red" (losses) and its return to profitability". Black Friday signifies the beginning of the Holiday (Christmas) shopping period and is held on the Friday after Thanksgiving. Although Black Friday sales originated in the United States, similar deals have popped up all over the world that now coincide with the original. During Black Friday sales, items are offered for sale at both traditional brick and mortar stores as well as on the internet. In the days leading up to the sale, companies will publish a list of the sale items in the newspapers and on their websites. Brick and mortar stores will open as early as 5 a.m. on the day while at online stores sales may begin at midnight. Therefore, if you plan to shop at the physical store, you should arrive early and expect a crowd. In addition to this, heavily discounted items are severely limited.
Honey: Honey is an app that you can use to get you better deals while you shop online. The app saves you from having to search for coupon codes on your own. Once, installed, the app searches for and applies discount codes to your shopping cart. Honey works with well over 100 stores, from Amazon to Macy's to Home Depot. This means that, if one is available, there is a good chance that you can find a coupon code that you will find useful. Honey places a button in your shopping cart. When you are ready to check out, clicking the button searches for coupon codes and automatically applies them to your cart.
eBay: Any discussion on how to negotiate better deals is incomplete without eBay. From its days as a fledgling company in 1995, eBay has evolved into the world leader in online auctions. The list of products offered on eBay is vast. You can find anything on the site from houses to cars to stamps and everything in between. All that is required of you is to create an account and verify your payment details. eBay has three modes of purchasing. You can bid on auctions. However, bidding requires some time and patience and may cause you to spend more money than you initially wanted to. You can also purchase an item immediately with the "Buy it Now" price, which is a much more convenient alternative. Lastly, you can use eBay's "Best Offer" tool to negotiate a deal. The Best Offer tool allows buyers to make a tender to sellers. Retailers are free to accept or decline the offer.
Craigslist: Craigslist is an online classified ad service that has expanded to several countries around the globe. It allows you to sell and purchase a number of goods and services at reasonable prices. Ads on the site are classified by location so you can find deals that are close to you. To have the best chance of finding the item you want, use multiple keywords when searching. Craigslist also features a free section which can be hit or miss. Most of these free items will simply be left at the curb for any interested parties. Don't bother trying to reserve the item since this is not the way it works. Instead, free items are available on a first-come, first, serve basis. It is important to remember that purchasing items on Craigslist means meeting the seller face to face to facilitate the transaction. Understandably, this type of interaction can be dangerous since you don't know the seller, don't know whether or not they will have the product for sale, and don't know if they have good intentions for you. Therefore, approach each deal with extreme caution. Insist on meeting the seller at a public place. Many police stations now offer a spot on their premises where individuals can conduct these types of transactions in safety. Lastly, do not give out more personal information than is possible. You can never be sure how such personal information will be used.
Price-matching: Online retail can be a harsh, cut-throat business. With so many different companies vying for your dollar, it becomes a competition to get you to spend your money with them. Brick and mortar stores have increasingly found themselves losing out to online retailers. As a result, many of them offer them offer to match the prices of products sold on competitors' online stores just to ensure that you will spend your money with them.  Each retailer has its set of rules when it comes to price-matching. Some will only match prices from a certain retailer; some limit the number of price-matched items you can purchase. Some choose not to price-match internet only retailers such as Amazon, while others have no such policy. Very few will price-match a product if the item is not stocked and ready to be sold on the competitor's website. To price match an item, you be required to print the online listing of the product in question. Alternately, you can show the listing to the sales associate by pulling it up on your mobile phone. However, since rules vary so much, be sure to learn each company's rules before approaching them for a price match.
The most important part of getting a great deal is feeling as though you got one. However, getting a great deal is not as complicated as it seems. There are lots of tools available for you to use. All it takes is a little persistence and an unwillingness to say no.
-- This feed and its contents are the property of The Huffington Post, and use is subject to our terms. It may be used for personal consumption, but may not be distributed on a website.
Source: Elder Care Huffington Post