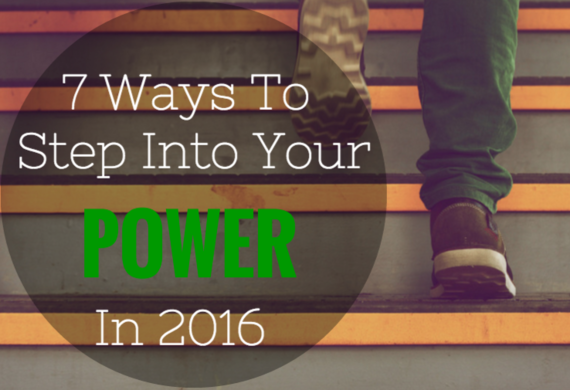 By: Teyonna Ridgeway, Lifestyle Blogger

New Years is one of my favorite holidays. I love reflecting on the highs and lows of the previous year, and planning how I will conquer the next 12 months. Although every day that we're above ground is an opportunity for us to start over, there's no better clean slate than the beginning of the new year.
Not everyone is as pumped for the new year as I am. Even if resolutions aren't your thing, there are still ways that you can set yourself up for success. As the year begins, use the steps below to step into your power in 2016.
1. Visualize your goals
The best goals are SMART goals -- specific, measurable, attainable, realistic and time-bound. Take some time out to think about your SMART goals and what you hope to accomplish in 2016. Create at least one goal for each aspect of your life, including family, finances, relationships and career. Write the goals down or create a vision board to envision the life you want.
These exercises use the Law of Attraction, which suggests that we attract positive or negative energy based on our thoughts, words and actions. When you meditate on positive thoughts and visualize where you aspire to be, you attract similar experiences into your life.
2. Invest in your happiness
Carve out ample time to replenish your spirit and take care of yourself. You are no good to others if you are not happy with yourself, so find what moves you and do something that makes you smile everyday.
One way to invest in yourself is to attend empowering events, including the 20 Beautiful Women VIP Luncheon & Book Celebration in Los Angeles, CA on February 26 - 27th. Women from all over the world will come together to uplift and learn from each other, and celebrate the success of the book series 20 Beautiful Women. For more information about the event, visit http://20beautifulwomen.com/event/
3. Appreciate the pruning process
It's not always comfortable when you are stepping into your power. But the pruning process is instrumental to your growth. How else can a bud become a flower without the weeds being plucked? The hardships that you face are only setting you up for greatness. In order to be ready for the next season of your life, you have to be thankful for your current situation and the lessons that you need to learn before moving on.
4. Take control of what's in your power, and accept what is not
There are some things that are in our control - our healthy eating and exercising habits, the amount of time we spend on social media, and how we react when faced with adversity. In order to improve whatever aspect of your life that you're working on in 2016, the first step is to analyze what's keeping you from being a conqueror and how you can take control. And for the things that are out of your hands, have faith that it's all working together for your good. There is no benefit of stressing or being anxious about things that aren't in your power.
5. Step away from the unrealistic expectations of others
While there is nothing wrong with trying to make your loved ones proud, you are in control of your own life. Make sure 2016 is the year that you live for YOU. People will often pull you in different directions to fit their own agenda, but it is up to you to do what makes you happy no matter what others think is best for you.
6. Learn to forgive without an apology
One of the best pieces of advice I got was to accept the apology that I'll never get. You can't make someone regret how they treated you or what they said. Don't waste this year waiting for an apology from someone that hurt you. Instead dust it off, learn from the experience and ...
7. Keep moving
Like Nemo, just keep swimming no matter what storms life blows your way. We all face our fair share of adversity. Life can't be perfect all of the time. Conquer your obstacles by standing up again when you've been knocked down. No matter how difficult it is to continue, never stop moving!
Wishing you a prosperous New Year filled with love and success. I'd love to know how you plan to step into your power in 2016! Share in the comments below or write me on Twitter, @TeyonnaRidgeway.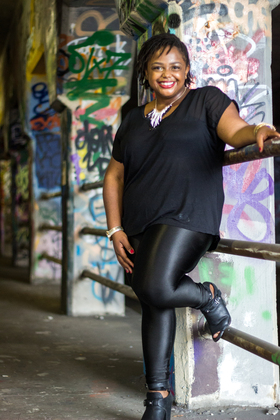 Teyonna Ridgeway is a twenty-something year old lifestyle blogger and public relations specialist. When she isn't working, she can be found pinning slow cooker recipes on Pinterest, dancing to 90s R&B jams, or planning her next travel adventure. She is passionate about helping other women live a rewarding life, education, personal development and the advancement of humanity. Follow her on Twitter, @TeyonnaRidgeway.
-- This feed and its contents are the property of The Huffington Post, and use is subject to our terms. It may be used for personal consumption, but may not be distributed on a website.