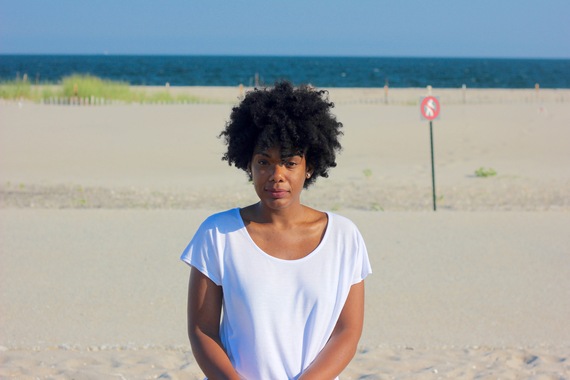 Dear Self,
I gaze at you in the mirror every single day admiring your heart and your ability to be so resilient. You have bent and been broken yet still, you manage to rise, you manage to find your way out of the ashes made new and made whole.
I remember when you were first diagnosed with severe depression at age 22. You were so young, so fragile, spirit aching and heart broken. The news of your state of mind did not shock you; it only validated the feelings that you had harbored deeply within your heart for so long. When you were 6 years old you hated yourself, do you remember that? You were teased and bullied by your classmates and every day after school you would let the tears flow gently onto your pillowcase as you wept silently, keeping your pain a secret. You taught yourself how to hide. You clothed yourself in shame and wrapped yourself in fear daily.
You believed in the lies that other people spoke over you. At such a young age you weren't equipped to face storms or tribulations. All you knew in your heart was that the world was supposed to be a safe place, but your experiences left you feeling threatened, frightened and afraid. As you got older the human experience became overwhelming, and at age 16 you had your first suicide attempt, then your second, and in result you were left struggling with a cutting addiction. Self-harm is what made you feel wanted. It made you feel safe. It gave you the illusion that you were taking control back over your life because this time, it was you who was doing the harming, not anybody else.
The memory of your struggle is so vivid, so crisp within my brain. I look at you now and I see the woman that you unfolded into and I am in awe of your growth and transformation. For so long you allowed your pain, depression, hurt and fears to define you. I wanted you to recognize your art form and intricate beauty inside and out for so long. But the noise of depression rang so loud that the sound of tragedy is all that you knew.
When you made a choice to go to therapy, that was when your life changed for good. You were able to heal because you were proactive about your healing process, and that takes courage, it takes strength. I told you that you are resilient; I always told you that you were enough. I'm glad that you finally recognize and accept who you are as woman, not looking for your worth in the world. Not looking to be loved by the world. You have finally learned how to love yourself and that is the ultimate prize. I am proud of all your accomplishments and your ability to be brave. You started your own mental health magazine Respect Your Struggle, you wrote your first book Rivers Are Coming, and you are thriving more than you have ever done in your past.
Keep fighting for that life of yours, yes you still struggle with depression till this day, but you are operating as your best self. You are healing. You are thriving. You are living in light, not being ashamed of your identity or hiding yourself from the world.
Continue to unfold. Continue to bloom. Remember that hope costs you nothing, so keep believing in it, keep making room for it, and watch how your wishes and desires manifest themselves.
Love Self.
September is Suicide Prevention Awareness Month and in October we celebrate Mental Health Awareness Week. Globally, 350 million people struggle with depression, and in the last 45 years suicide rates have increased by 60 pecent, every 40 seconds someone commits a death by suicide. Let's work together to put an end to stigma by becoming educated and socially aware when it comes to mental health and changing the conversation. Mental health isn't only important during these two months, it's important every single day.
Minaa B. is the author of the book Rivers Are Coming and founder of the digital magazine Respect Your Struggle. She is a licensed master social worker and mental health advocate. To contact Minaa visit minaab.com and connect with her on Instagram @minaa_b where she shares encouraging words of wisdom daily. Her book is also available on minaab.com and amazon.com.
Join Minaa on November 3rd for a NYC Book Signing + Lecture at the Powerhouse Arena. RSVP here.
___________________
If you -- or someone you know -- need help, please call 1-800-273-8255 for the National Suicide Prevention Lifeline. If you are outside of the U.S., please visit the International Association for Suicide Prevention for a database of international resources.
-- This feed and its contents are the property of The Huffington Post, and use is subject to our terms. It may be used for personal consumption, but may not be distributed on a website.
Source: Healthy Living Huffington Post