December is a time of reflection. We look at our lessons and accomplishments from the closing year and make resolutions for the future. As a member and incoming Chair of the County Board of Supervisors, and the head of the coalition representing Los Angeles' non-profit community clinics and health centers, we have much to celebrate.
We can celebrate the success of My Health LA, a no-cost program that provides access to quality health care for low-income residents of Los Angeles County. Launched in late 2014, this landmark partnership between the County and the Clinics is now being replicated across California, as well as in Chicago, New York and many other cities across the nation.
We can celebrate the success of enrolling more than 135,000 low-income Angelenos into a medical home. While this is an achievement, we had capacity to serve 11,000 more people who didn't get into the program. Just last month, the Los Angeles County Board of Supervisors approved changes that would allow patients to enroll at more locations, in particular those serving the homeless, as well as changes to make it simpler for families to renew their program membership each year.
These improvements will help more Angelenos get and maintain access to critical health care services. Yet we can resolve to do better: the Board has asked the County Department of Health Services to further reduce any barriers to enrollment and renewals. The Board also asked the Department to explore expanding the program beyond the current income limit of 138 percent of the Federal Poverty Level (about $2,700 a month for a family of four). These changes, if adopted, could allow more low-income residents to benefit from this great program.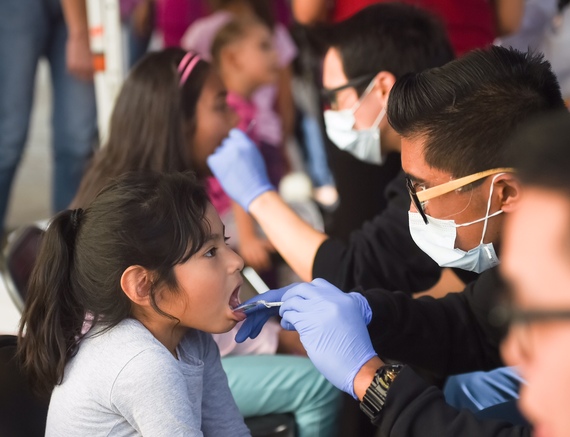 We can celebrate that enrollees in the program now have access to medical, dental, specialty, pharmacy and hospital care through a network of non-profit community partner clinics and health centers, as well as County facilities. We can also celebrate the program changes that allow patients to continue to receive medications at their onsite dispensaries, instead of having to travel to a pharmacy to get their meds. This is a great achievement, yet we can do more: the Board has asked the Department to explore improving the dental benefits, as well as adding substance abuse support services, to the program. We are also now working with the dispensaries, retail pharmacies and others to create an unprecedented medication program that will take real steps to improve health outcomes, while lowering system costs like never before.
So in this time of reflection, we can celebrate, but with an eye to the future. The launch and success of My Health LA is a major victory for the County and the community clinics, yet the program can be improved in its scope and reach. The County and community clinics are committed to the success of My Health LA, and to our shared vision of access to quality health care for our County's underserved.
This piece was coauthored by Supervisor Hilda L. Solis and Louise McCarthy, CEO of the Community Clinic Association of Los Angeles County.
-- This feed and its contents are the property of The Huffington Post, and use is subject to our terms. It may be used for personal consumption, but may not be distributed on a website.