This time of year people are shelling out millions of dollars hoping for a beautiful body and assuming a happier life will be the result. The latest diets and boot camp-style workouts are on everybody's mind.
Then comes late February or early March. The month when people's resolutions start to flitter out the window and they find themselves back to square one. It's not that there's a serious lack of willpower or that people are lazy bastards. They have honest intentions and are amazingly disciplined at sticking to their regimens for several months in a row.
So what the heck happens? Why do we come back to the same 20-pound weight loss goal at every new year?
The solution, in my opinion, lies in one simple question:
"How will I feel after I partake in this activity?"
People want to feel good. I don't know anyone who actively wants to make himself or herself feel bad. I do however know people who make unconscious choices that make them feel bad, then hate themselves for days, weeks, even months afterward. By making a conscious, truthful statement about the way you want to feel after whatever activity you are choosing to partake in, you go forth with intention and that helps move you closer to your goals faster than using "willpower" or "brut force."
When you sit down to a meal, pause for a second and ask, "How do I want to feel after I eat this food?" Do you want to feel healthy, nourished and satiated? Is this the kind of food that will help you do that?
Conversely, when you're making the decision not to consume certain foods, you might ask yourself, "How will I feel by saying no to this food?" I once had a client name every single birthday party she'd ever been to where she'd turned down a piece of cake. She couldn't white knuckle her will to say "no" anymore. But she did -- and after saying no to yet another piece of cake at a party, on her way home, she bought an entire cake and ate the whole thing in her car in her garage. She told me that the binge continued for the rest of the day, and she found herself eating everything that wasn't nailed down since she'd "blown it" anyway.
If she'd asked herself, "How will I feel by saying no to this food?" Her answer probably would've been "deprived." Having one slice of cake would've curbed the craving and helped her enjoy the party more since she wouldn't be focused on the cake any longer.
When thinking about what kind of workout you will do, ask yourself, how is this activity going to make me feel? Does it make me feel exhausted and totally depleted for the rest of the day? Does it give me more energy for the day and make me feel strong and vibrant?
Choosing the activity that provides the positive feelings will help you stick to your eating and exercise goals every time.
If you're reading this and saying, "But what if I ask myself this question and I find that sitting on the couch and eating Doritos all day provides me with most positive feeling?"
I would then ask you whether you are being truthful with yourself. Relaxing on the couch and eating a bit of "play food" might be pleasurable once in a while, but after two or three days in a row -- I'd be willing to bet your body and mind gets pretty antsy! It's the reason we make New Year's resolutions every year -- because we are subconsciously searching for the best possible feeling. To feel our very best. Sometimes that includes eating a piece of cake or going to yoga rather than boot camp. Sometimes that means eating salad instead of a burger or reading instead of watching TV.
By using this question before taking any action, you can forget the militant workouts and ditch the restrictive diets. This year, you can "feel" your way to slim and healthy, permanently.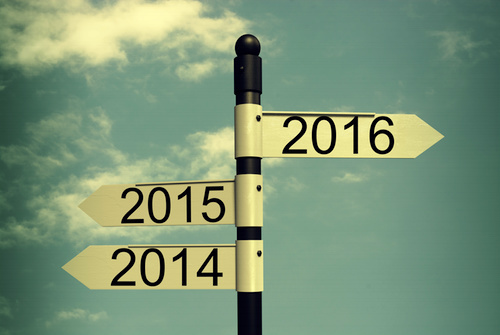 -- This feed and its contents are the property of The Huffington Post, and use is subject to our terms. It may be used for personal consumption, but may not be distributed on a website.