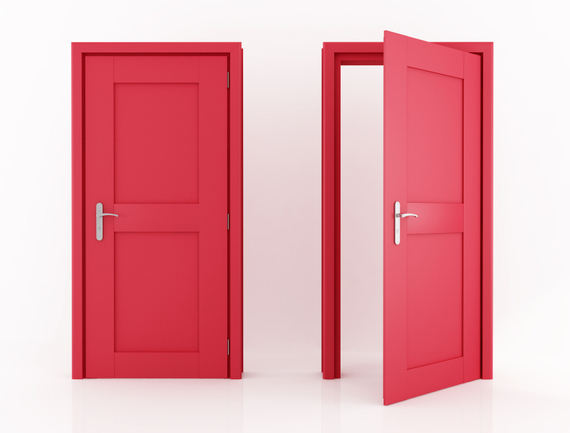 Image: Royalty-Free/FeaturePics
How many times have you heard cliches such as "nothing is impossible" or "never give up on your dreams"? These become even more common towards the end of the year, with New Year's resolutions and the spread of motivational quotes. Celebrities and other highly successful people - the minority for whom dreams have indeed became reality - are the ones most prone to toss out this rhetoric. While well intentioned, this type of dream selling may actually do people a disservice.
Life is not that simple: neither effort, merit, nor talent necessarily guarantee you success. For every David Beckham, Meryl Streep and Mark Zuckerberg, there are thousands of equally determined people that, for one reason or another, did not get to become a soccer star, Hollywood legend, or billionaire entrepreneur.
Is it fair to turn to a young man who dreams of becoming an NBA player, but who clearly is not good enough, and tell him to pursue his dream at all costs? Or to a novelist of mediocre aptitude that she should continue to obsessively go after her goal of becoming a bestselling author? Happiness depends in part on the gap between expectations and achievements. Relying too much on unattainable goals is something that, sooner or later, will lead to anxiety and frustration.
Mind you, this does not at all mean that we should accommodate or set our bar low. Quite the contrary. It is important to have ambitious targets and to follow them with passion and determination. At the same time, it is equally important to be realistic, understand our strengths and weaknesses and, when needed, be able to revise objectives, reinvent ourselves, and follow new paths.
A good example is the case of entrepreneurship. The best entrepreneurs are the ones who are able to adapt to changing circumstances, learn from mistakes, and adjust their strategies according to new scenarios. They are constantly improving and know when it is time to close a door and open a new one.
When Steve Jobs or Richard Branson say we need to pursue our dreams, they are not referring to a stubborn search for a mono-thematic and immutable objective. If their lives serve as example, it is obvious that their successes come from the ability to pursue goals with determination and take risks, but also to absorb failure, adapt, redirect, and keep moving. The same principle can be applied to other aspects in life.
Therefore, rather than buying into the "anything is possible" meme, the best attitude one can have is to be flexible and not rely solely on one dream. Be ready to give your best, stretch your limits, but also to reinvent yourself and choose new paths and objectives. It is desirable to have ambitious goals, but only so long as they are truly achievable.
-- This feed and its contents are the property of The Huffington Post, and use is subject to our terms. It may be used for personal consumption, but may not be distributed on a website.