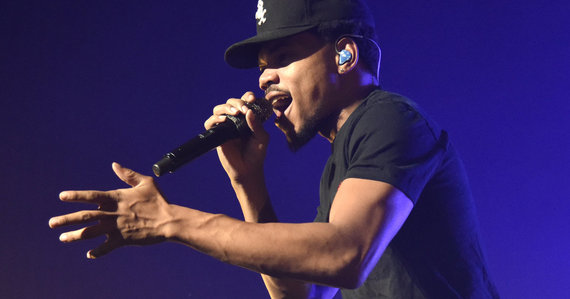 Chicago's rising star artist Chance the Rapper went to Twitter this Christmas to announce "Warmest Winter Chicago" (a partnership between Chance and the Empowerment Plan to bring 1,000 coats to Chicago's homeless) had raised almost $60 thousand in only 10 days.
The #thirdmixtape didn't slide down the chimney. In more important news, good people raised almost $60000 in 10 days for #WarmestWinter

— Chance The Rapper (@chancetherapper) December 26, 2015
The EMPWR coats being donated are made by Empowerment Plan Detroit. Each coat is "a water-resistant and self-heating jacket, which can transform into a sleeping bag, or be worn as an over-the-shoulder bag when not in use."
This is a huge Christmas gift for a city bogged in sociopolitical tension. Chance (who's first notable mixtape was ironically called "10 Day") has used to platform as major Chicago artist to give back to the community. He sponsors and takes Chicago youth on field trips, and hosts a series of open mics for Chicago high-schoolers called "Open Mike" (an ode to the late Mike Hawkins, a beloved mentor and coordinator of the youth multi-media, safespace, and platform, YOUmedia).
Chance has also been vocal about issues surrounding police brutality, inner-city violence, the #BlackLivesMatter movement, and media representations of Chicago (most recently, his critique of director Spike Lee and his new film "Chiraq")
-- This feed and its contents are the property of The Huffington Post, and use is subject to our terms. It may be used for personal consumption, but may not be distributed on a website.