Living with dementia and other forms of memory loss can make transitions and sudden changes very difficult. A trip to the hospital can be confusing or disorienting, and a surgery or major procedure has the potential to be even more stressful.
As a family member or caregiver, you play a crucial role in making this process as comfortable and carefree as possible. By knowing some of the caveats and best practices associated with dementia and surgery, you can lower the risk of any issue that may arise:
Antiquated fears
As the Australian Government's National Dementia Support Program outlined, although there have long been fears that anesthesia used in surgery causes memory loss, this is not supported by scientific research. Instead, patients may experience something called post-operative cognitive dysfunction. This means that prior to or following a procedure, some individuals exhibit delirium and other mental issues. Although this can be alarming at first, in most cases, these symptoms will subside quickly
Those living with dementia may become disoriented and confused as well, but the anesthesia used in medical operations won't exacerbate any memory loss conditions in the long term. Some people may be more vulnerable to POCD, and undiagnosed dementia patients especially may struggle with surgery-related trauma.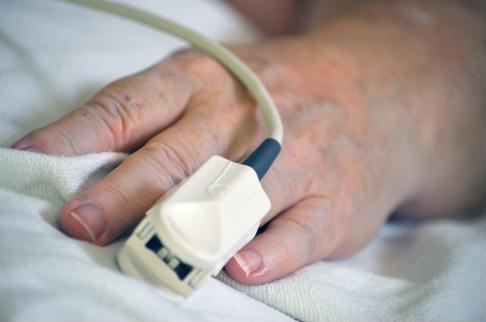 Preparing for a trip to the hospital
If the surgery is a scheduled event, you have time to prepare yourself an your loved one. The Alzheimer's Association suggested starting by familiarizing yourself with the procedure itself and any information about expected symptoms anything regarding the recovery process. Someone with dementia will need support in making appropriate choices about treatment options leading up to a surgery as well as following an operation.
"Call the doctor beforehand to gather as much information as possible."
Speak to your doctor beforehand to gather as much information as possible. Learn about the possibility of complications, whether or not your loved one will be restrained in bed and any other aspects of the hospitalization. Share any updates in symptoms or behaviors that might be helpful for the doctor to know.
Next, coordinate with family members or other caregivers. Nail down responsibilities related to follow up appointments, trips to the pharmacy and anything else. Try to schedule who will stay at the hospital and when to avoid any unnecessary confusion or stress for anyone involved..
Finally, do your best to discuss with your loved one about the upcoming surgery. Dementia patients' mental capacity varies considerably, but do what you can to make any preparation a collaborative experience. Talk to them about fears and anxieties they have and use that information to help to make positive steps to promote comfort and relaxation.
An unexpected hospitalization
It's not always possible to plan for a surgery or serious medical procedure. For that reason, it's best to have an emergency preparedness kit ready in case your loved one needs to go to the hospital unexpectedly.
Clearly organize or write out information regarding medications, allergies, insurance coverage and the contact information for a primary care physician. Make it clear that the person is living with dementia. The Alzheimer's Association suggested also listing a friend or family member that lives close by. Pack a set of clothes and other items that might be useful in case of a hospitalization. Such an event can be very stressful for someone living with dementia, so be prepared to offer calming support.
All told, it's important to take a proactive and calm approach when someone with memory loss is undergoing surgery. The comfort, familiarity and support you provide will be crucial resources.
Source: Sunrise Senior Living