Nothing says, "Bring on summer!" like a beautiful, fruity pitcher of sangria! This strawberry and meyer lemon sangria is perfect for your next weekend get-together or mid-week cookout. If you've got wine and fruit in the house, you can make a sangria. I promise you that sangria is basically fool-proof.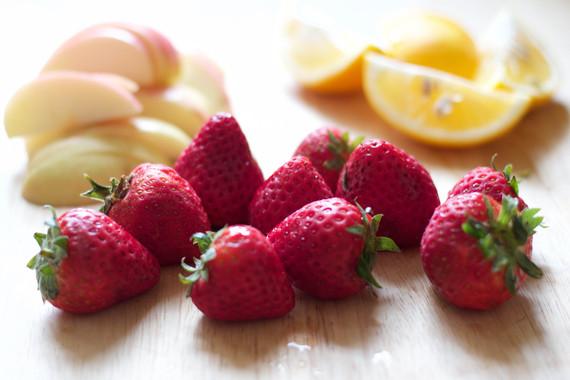 This time of year, I am so excited to get my hands on as many local strawberries as I can. I know the season is short so I try to put them in everything. Strawberries in sangria are absolutely delicious. Strawberries combined with apples and Meyer lemons make a delectable assortment of fruit to enjoy in your drink.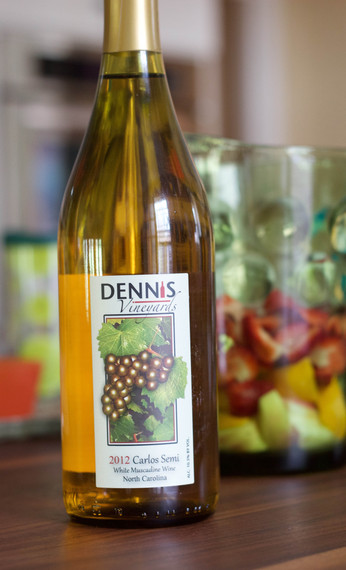 If you can't find any Meyer lemons, you can use regular lemons but you might need to adjust the sweetness a bit. Meyer lemons tend to have a little more juice and taste a little bit sweeter than most lemons you find at the store. If your sangria isn't sweet enough, try adding a little bit of orange juice or apple cider. To give my sangria a little bit of fizz and some extra sweetness (but not too much!), I love the San Pellegrino sodas. For this sangria, the Limonata flavor was perfect.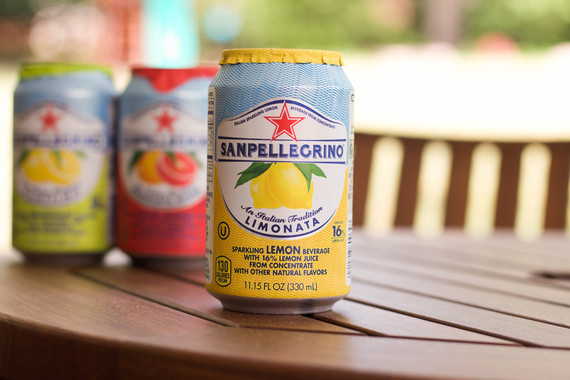 Grab some fruit, wine, and rum and invite your friends over for drinks! Enjoy!
Strawberry and Meyer Lemon Sangria
Ingredients:
1 bottle white wine
1/2 cup rum
2 Meyer lemons, juiced, plus 1/2 lemon for slicing
2 apples, sliced
8 to 10 strawberries, sliced
2 cans (11 oz each) San Pellegrino Limonata sparkling soda
Directions:
Combine fruit in a large pitcher. Add the wine, rum, and lemon juice. Let sit for at least an hour. Right before serving, add the sparkling sodas. Serve over ice. Don't forget to add fruit to each glass -- the fruit is the best part!
-- This feed and its contents are the property of The Huffington Post, and use is subject to our terms. It may be used for personal consumption, but may not be distributed on a website.
Source: Elder Care Huffington Post