Let's face it: guaranteed two-day delivery is going to be the main reason people line Amazon Prime's coffers for the foreseeable future, but its increasingly watchable original series might just be the next. As many of us anticipate the second season of Jill Soloway's Transparent (December 11), it's worth taking a moment to step back and appreciate the changing face of transgender representations in the media.
If you've turned on the television this year, you're practically guaranteed to have heard the word transgender at least once -- and mostly in a context evincing or at least bordering on respect. This is in part due to the well-deserved critical success of Transparent and Orange is the New Black, in which Laverne Cox plays a transgender woman behind bars, perhaps unintentionally a metaphor for how many of us feel imprisoned in a body we didn't choose.
These days, series featuring transgender characters -- mostly in the reality genre -- seem to pop up at a rate I'm sure is alarming to bigots. Janet Mock's So POPular! on MSNBC.com brings fresh context to a weekly talk series, and although Mock, a former staff editor for People.com, didn't contribute directly to The Keswanis: A Most Modern Family, the show -- which premiered on People Magazine's website at the end of October -- has taken a page from her stated belief that "telling our stories, first to ourselves and then to one another and the world, is a revolutionary act (Redefining Realness)." The web-only series features 6-year-old Devina who is navigating what it means to be a transgender child at the same time as her family navigates their own experience of this for a larger audience.
The Keswanis isn't the only reality show with a transgender person at its heart: see the recently renewed I Am Cait on E!, TLC's I Am Jazz, Discovery Life's New Girls on the Block and ABC Family's Becoming Us.
In feature film, it remains to be seen how The Danish Girl and the upcoming About Ray will contribute to the larger conversation, though they may lag behind the ability of television -- with its episodic intimacy -- to impact masses...or not. Something that most likely wouldn't have happened this year without the award success of Orange is the New Black and Transparent is that Magnolia Pictures, along with brothers Jay and Mark Duplass -- the filmmakers behind the feature-length Tangerine -- are in the midst of an Oscar campaign for its two lead actresses, both of whom are transgender. This is the first time a distributor has backed a transgender actress for Oscar consideration in the history of the Academy. I should mention that filmmaker Jay Duplass can also be seen on the other side of the camera as Josh Pfefferman in Transparent.
Admittedly because it's relevant to me, one aspect of the trend that stands out is how transgender males receive much less screen time than transgender females. Of all the titles mentioned above, only one -- About Ray -- has a transgender male as its central character. That's less than 10 percent. It's been nearly half a decade since Chaz Bono exited Dancing With the Stars, and Scott Turner Schofield hasn't been seen since August in The Bold and the Beautiful. Although Cosmopolitan Magazine recently posted the micro-documentary, Mom, I'm Not a Girl: Raising a Transgender Child, on their YouTube channel, I was unable to find it on their actual website.
Even the portrayal of a transgender man in Transparent was relegated to the realm of fantasy (Season 1, Episode 7). Let's say I missed the point that it was just one character's chimerical hallucination, I still consider it a wasted opportunity to show a transgender man as something other than a caricature. I would rather see no representation of myself than an image that undercuts what it actually means to be a trans man. We fight each day to rewrite a definition of maleness that includes us. I'm not saying we shouldn't laugh at ourselves. I just don't want to feel like I'm endorsing a cartoon, even if one deftly portrayed by trans comedian, Ian Harvie. For the record, transgender men know how to handle a prosthetic penis and in fact, most don't treat it like a dildo at all.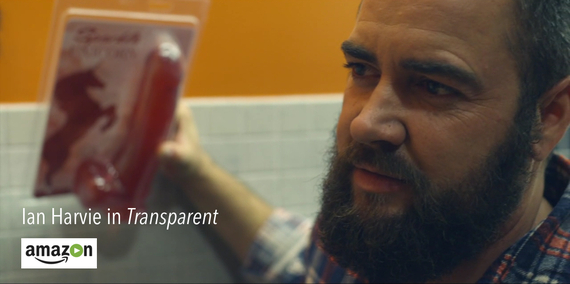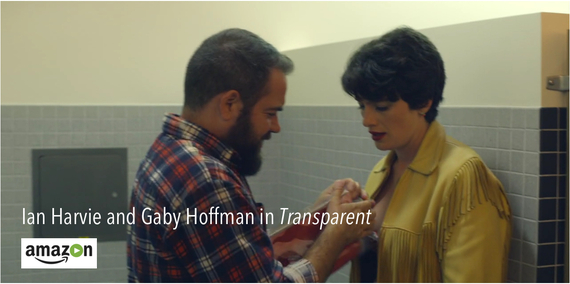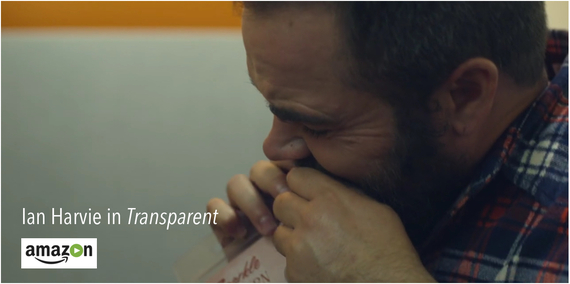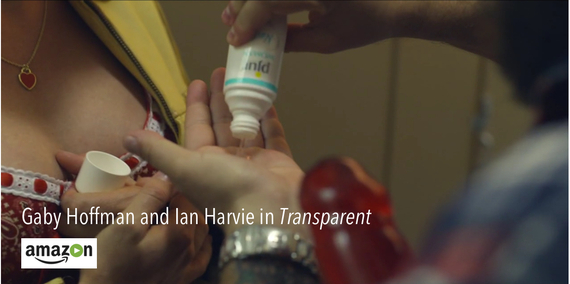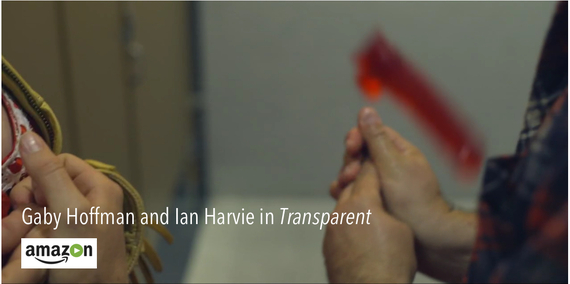 What we see in the media matters. Narratives that include well-rounded transgender characters are important because they help us feel less alone and reveal more expansive endings than the ones we may previously have envisioned for ourselves. These stories are also important to families who need reassurance that they didn't cause it; they authenticate a reality in which these families are not alone and will also go through a transition when their child shares with them and others who they really are.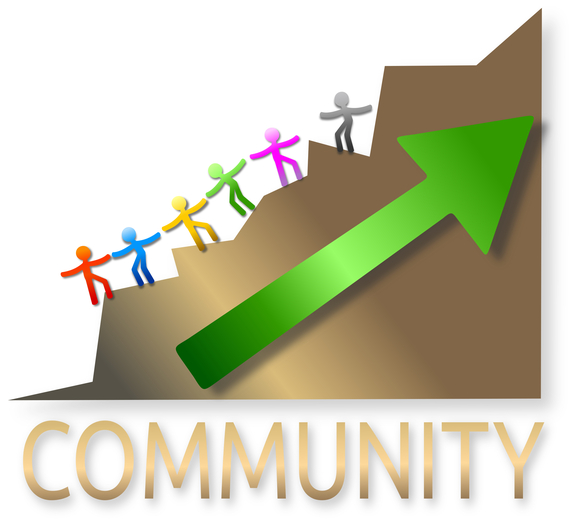 For those who aren't finding what they need on television or film, there's the internet. Ask any transgender teen, and you'll hear how hash tags and keywords have helped them find others, allowing them to feel more connected and helping them overcome obstacles in their lives, a shift led on YouTube with Tumblr and other social media not far behind.
Talk of the internet does, of course, take us back to Amazon Prime, where Transparent has redefined what we think of as a TV series and opened the landscape for producers to create community-built content with richly drawn transgender characters taking the lead, evidenced by scripted web series such as Seven King's Eden's Garden and in January, the Eve Ensler executive-produced Her Story, starring co-creators Jen Richards and Laura Zak, both series so far -- although perhaps not for long -- using YouTube as a vehicle to reach audiences.
Human beings learn how to behave by observing and modeling others. We learn what is valued, and if we don't see positive representations of ourselves in the world, we don't get the chance to see ourselves as valuable, both of which help people be their best selves and contribute to the world in ways that bring out the best in others as well. This is crucial because feeling alone can make us believe the punishing viewpoints of those who try to silence us with shame and violence.
I don't mean to imply that characters shouldn't have flaws or that media is the only place to find role models. I spent a lot of years looking outside for images of myself, but what I learned from the lack is that it's not always about finding role models. Sometimes it's about building yourself up so you can be that person for somebody else.
-- This feed and its contents are the property of The Huffington Post, and use is subject to our terms. It may be used for personal consumption, but may not be distributed on a website.