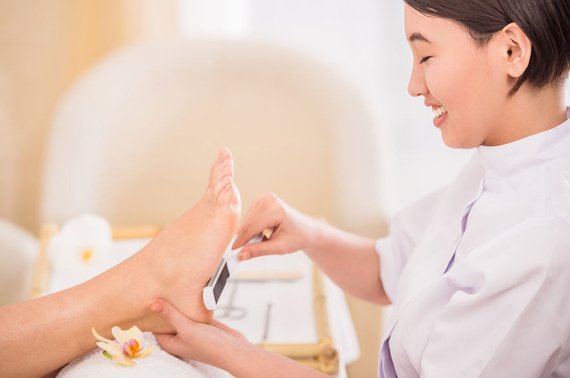 For any woman facing breast cancer surgery, you have a team of great medical professionals to handle all of your medical needs. Hopefully, you will also have lots of support from family and friends to take care of the cooking and cleaning and chauffeuring duties as well as arrangement for travel to treatments and doctors' appointments. However, quite often the personal details of what make the rest and recovery of a patient a bit more comfortable are overlooked because no one knows what questions to ask. Therefore, I wanted to share a few thoughts for consideration.
If you have had surgery, you will have drain tubes. Therefore, you will not be able to take a shower until after they have been removed. However, I was pleasantly surprised when I found that there are large towelettes on the market that have been designed for just such personal cleansing. And should you not be able to find them at your local drugstore, you may want to get a supply of baby wipes for this purpose as well as for keeping the area around the drain tubes clean in order to avoid infection.
As you will not be able to wash your hair the usual way at this time, if you can afford it and are up to going out, a trip to the beauty salon for a shampoo will do wonders for how you feel. If a salon visit is out of the question, perhaps you can enlist the help of a friend to shampoo your hair in the sink of your own home. And if neither of these are an option, you might want to secure some dry shampoo to do the job and because it may be uncomfortable to lift your arms to do the job yourself, I would suggest that you enlist the help of someone else to assist you.
I also found that when it is time to return to using deodorant, the use of a gel is the most convenient and comfortable. I quickly ruled out solids and even roll-ons were uncomfortable to apply. The gel went on easily and is still my choice to this day as I have found that after my mastectomies, the nerves in that area were affected as well. The other major consideration for the armpit area comes with the return to hair removal. Ultimately, I have abandoned the shaving with a razor blade and initially used a personal size battery-operated shaver and have now moved to a hair removal system that uses light.
Sleeping became a huge problem, even with pain medication, as I couldn't get comfortable. I was used to sleeping on my side, which was immediately ruled out at the time of my double mastectomy. Therefore, I suggest the addition of several more regular size pillows to the bed. In addition to the two that I normally had on the bed, I found that 3 additional full-size pillows were needed for propping, supporting and positioning in order to find a way to position my body and its parts in a more comfortable way. And speaking of sleeping and beds, the contribution by someone of clean sheets and making the bed on a frequent basis is beyond measurable especially when this is not something that is easy for a patient to do.
For those around a patient, the providing of some basic creature comforts should also be added, if possible. Whether it is a relaxing massage, a manicure and/or pedicure or even some special foods that a patient particularly enjoys, this is the time to create the best special treats that you can dream up. It doesn't have to cost a lot of money. A bottle of sparkly or brightly colored nail polish applied with the love and care of someone special can lift spirits in incredible ways. A batch of the favorite brownies or cookies of the patient, delivered with a big bow on top of the cover on the plate or container would definitely brighten the day. Or a special cake celebrating the homecoming of a patient after surgery will certainly let someone know how much others understand what they are going through and how much they are appreciated.
The one last thing that I would like to address is handling the "free" time during recovery when the patient is alone. For some, it may be the time when they are finally able to relax enough to get some sleep. But for many, it is the time when the mind starts to wander to all sorts of thoughts and places when it is not properly engaged. One of the best things that I received from my husband was a gift card for online shopping. My mind was alive with all of the different things that I could buy for myself or for the home or deciding whether to spend the money on something that I would never consider indulging in under "normal" circumstances. I will say that the non-stop watching of TV soon got very boring so I recommend that things like games and books and puzzles are a good bet. These types of things keep the brain engaged so that thoughts don't wander off as would be the case with music or other non-involved activities.
The bottom line is that with a little forethought and planning, the time that a patient needs for recovery after breast cancer surgery and/or treatment can be greatly enhanced and improved with a bit of thought about the comfort of the patient. Most likely, the patient is concerned about the welfare and well being of everyone else around her and she would never give a single thought to her own needs. But this is also the time when everyone else can make a real difference by considering what they would like and might need were they in this same situation. Those deeds and acts of kindness will help a patient's recovery so much more than all of the best medical care in the world.
-- This feed and its contents are the property of The Huffington Post, and use is subject to our terms. It may be used for personal consumption, but may not be distributed on a website.