I hate politics.
I always did and I know that I will continue to do so.
Unfortunately, it has been extremely impossible to avoid it the last few weeks. From my news feed on Facebook to conversations with my family, friends and colleagues, it is just not doable. As a matter of fact, my mum (a typical Egyptian mum) has been advising me all the way from Egypt not to engage in any political conversations. She always says (in a lower voice on the phone): "you know, someone might be watching you!" I used to just laugh and assure her that everything is going to be fine and that she has nothing to worry about.
It never hit me until last week, when Donald Trump suggested a ban on all Muslims traveling to U.S. that she might actually have something to worry about.
Luckily, my idea vanished just a few days later, despite how hurtful and outrageous his comments were. In fact, I started to feel "thankful" for Mr. Trump and his comments and I think they did benefit American Muslims and Americans in general more than hurting them.
Here are my reasons:
1. He brought Muslims together. For the first time in years, we are seeing Muslims around the world united. Whether raising the most amount of money for the San Bernandino victims, participating widely in vigils, interfaith events and rallies, or simply reaching out to our non-Muslim American friends, neighbors and coworkers in the community to help demystify Islam and actually demonstrate what Islam is really about. Mr. Trump helped us unite Muslims around the world for a common cause "Erasing the misconceptions and myths around Islam and Muslims, showing the true beauty of the religion and proving that Terrorism has NO religion." What happened in Paris, Boston, San Bernandino and other places across the world is not only against Islam but also against the human nature. Our religious leaders are finally getting to the core of the problem and are making every effort to shape the brains of our youth by showing them the essence of Islam. The message of kindness, love, and peace for the whole humanity.
2. He helped us showcase that Muslim Women are empowered. If you haven't noticed already, most of the activists speaking up in social media, mainstream media and in many other outlets against Donald Trump are females. From Dalia Mogahed, Rabia Chaidary to Laila Alawa and Linda Sarsour, these women and more have proved to the world that Muslim women are empowered, educated and beautiful. A message all of us Muslim women across the world have been striving so hard to deliver despite the misconceptions of oppression that have been floating around for years. Moreover, if you talk about bravery, all of these Muslim women have all chosen to remain covered amid the backlash.
3. He helped us Muslims achieve a presence in the mainstream media. For the first time in years, we are seeing mainstream media bringing in the voices of American Muslims and helping us shape our own narrative.
4. He brought the world together. We are finally seeing the world united for one cause (even if it is temporary, it is still hopeful), we are seeing members of the GOP condemning and rejecting his plan, real estate firms in Dubai removing his name from projects, vendors stop selling Trump-branded products, a university withdraw his honorary degree, a U.K. petition to ban him, Facebook's Mark Zuckerberg vowing to protect the rights of Muslims, video created by Germans showing Christians tricked into trashing the Bible after being read verses from "the Quran" and even Israeli PM Netanyahu "reject" Trump's proposed Muslim ban which led him to postpone his visit. We are finally seeing leaders taking action and standing up for what is right.
5. He reinstalled our faith in America (and the humanity). I personally was really close to losing faith in the "real America" I once dreamed of living in. I had begun to question the double standards, the application of the constitution, the freedom of religion and equality that it promises and most importantly the equality, justice and fairness it depicted to all citizens. I was depressed and sad. But thankfully to Mr. Trump, America proved me wrong. People came together. The random acts of kindness Muslims have received in the past few days are overwhelming. I hear a police officer in New York wearing a headscarf to show solidarity, others organizing "wear a Hijab day" to show support, hundreds are writing op-eds and sharing their support, neighbors and coworkers are reaching out, leaving voicemails, calling, emailing and texting to show they are here for us. While others are simply giving tight hugs and a pat on the shoulder that you can feel their meanings. These actions are what we all need in times like this and made me feel the beauty of this nation.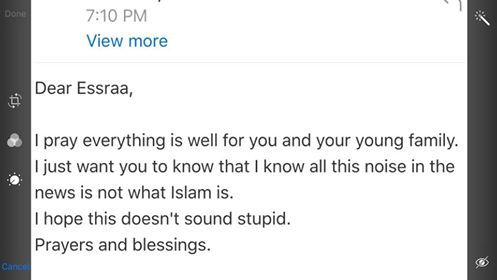 6. He helped us remember American leaders, athletes and actors that are Muslims. Mr. Trump was questioning "the athletes" that President Obama was talking about in his speech last Sunday. For some reason he forgot that he personally has met many of them before! He forgot that from brain surgeons to rappers, Muslims helped shaped America and have been a productive and active part of this country for the past 120 years. As a matter of fact, both of my sons (who are both national athletes. A diver and a gymnast. One of them even holds the USA record for standing on his hand for 5 minutes and 45 seconds) were shocked when they heard him say that. They questioned, "Aren't we American athletes?" I assured them that they are and encouraged them to continue to pursue their dreams and road to the Olympics one day as U.S. athletes.
7. He helped us remember our history and gave us a chance to learn from our mistakes.
Donald Trump compared to Adolf Hitler after 'complete shutdown of Muslims' comments
8. He brought minorities together. From Mexicans who feel our pain (because they have been there before), to members of the Sikh community who did not surrender to the urge of disassociating themselves from their Muslim brothers and sisters, to members of the Jewish community who fear that history might be repeating itself, it has been refreshing to see the support and the unity.
9. He helped us realize that Islamophobia is real. Despite receiving two hate letters myself, I personally continue to feel welcomed and empowered. But unfortunately after Trump's comments, we are hearing of increased acts of Islamophobia. Kids being called names in schools, middle schools allowing students to opt out of lessons on Islam, Mosques constantly being vandalized and Muslim men and women continually receiving insults, stares and continuous negative comments, it is sad to discover that it is real and that comments like his added to people afraid in such vulnerable times, ignorance and lack of education about Islam entices hate.

10. Finally, he made us laugh. I know this sounds silly but it is true. Americans (especially Muslims) have brought so much humor to his comments and made us all laugh.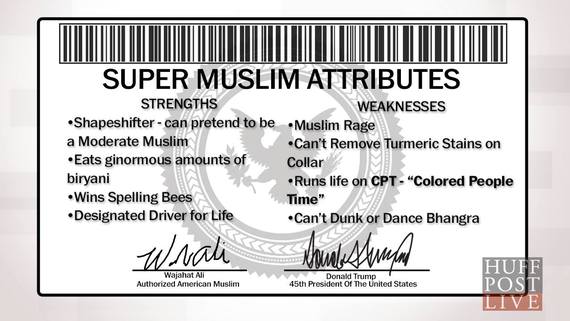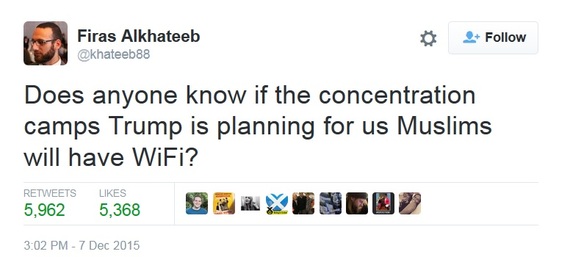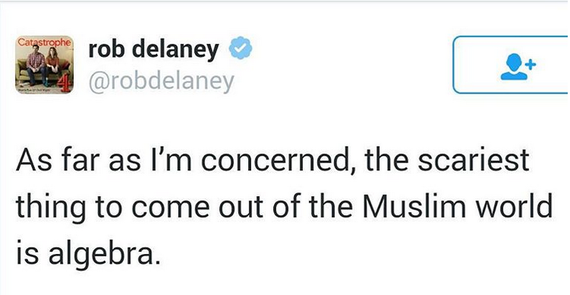 Special thanks for my husband Hesham El-Askary for inspiring me to write this article and for his editorial comments.
-- This feed and its contents are the property of The Huffington Post, and use is subject to our terms. It may be used for personal consumption, but may not be distributed on a website.